Description
Forget the ice! Use…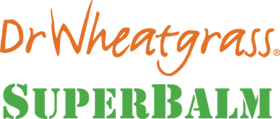 Multi-Purpose Sports Cream
Large bruise from the business end of a football boot.
No ice – SuperBalm
Swelling disappears overnight!
Tired legs?  Athletes, travellers, nurses, shop assistants – anyone on their feet for long periods – use SuperBalm, the product to get you through your work, walking, training or event. Simply apply a little SuperBalm to your calves before (and after) exercise.

Ice? No. Use Superbalm instead. 
Use sparingly. A little goes a long way. Superbalm is NOT a "rub".
Soothes skin and deeper tissues
Safe – for all ages, during pregnancy, breastfeeding etc.
Natural – our wheatgrass extract is derived from fresh, young, vital sprouts at their peak of bioactivity
SuperBalm counteracts muscle stiffness and other sports related discomfort and is the perfect product for anyone who is physically active.
Ingredients
Purified water, capryllic/capric triglyceride, Triticum vulgare (wheat) sprout extract, cetearyl alcohol, glyceryl stearate, glycerine, ceteareth 20, stearic acid, glyceryl caprylate, sodium benzoate, xanthan gum, helianthus annuus (sunflower) seed oil, potassium sorbate.
Proudly produced in Australia by Wheatgrass Pty. Ltd. Queensland.